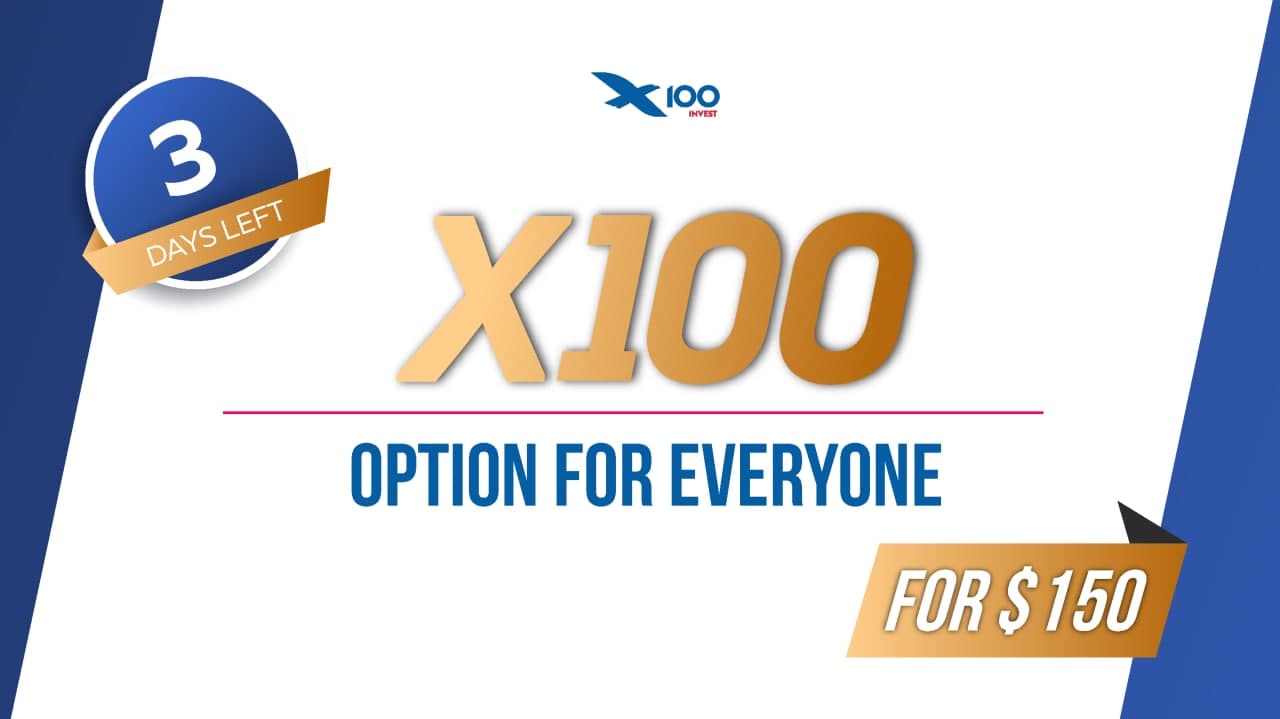 X100 OPTION WITH A REDUCED THRESHOLDING THRESHOLD $150 instead of $1700
X100 OPTION WITH A REDUCED THRESHOLDING THRESHOLD $150 instead of $1,700 ($50 a share)
3 DAYS LATER
Only through July 31st inclusive!
You can purchase a LOT of Option X100 (50) START for $150, which includes 3 shares, with the option to increase in increments of $50.
For example, you can buy an X100 Option in increments of $250, $500 or $1000.
When you buy a lot, you become the owner of a stock option on a company whose assets are constantly growing.
New outlets are being added and new brands are joining. All of this increases the capitalization of X100 Holding, and therefore the potential value of your share of stock.
Go to the lot and make a profitable investment in your future
https://x100invest.com/store/product/view/id/281
P.S.: The lot is not available for purchase by US citizens.
CUSTOMS...
In your business advisor's office, in the referral links section, there is a tool to help you close big deals
"Option X100 - General Product Presentation."
This video presentation will explain to your potential investor all the benefits and terms of purchasing Option X100.
We wish you great deals! Good Luck! Get the most out of this offer!
Other news
Tomorrow, December 4, at 11:00 MSK, there will be BRIEFING WITH THE GENERAL DIRECTOR OF THE COMPANY X100 H...
ТАКОГО КОЛИЧЕСТВА ЗАПРОСОВ НА ПРОДЛЕНИЕ АКЦИЙ МЫ ЕЩЕ НЕ ПОЛУЧАЛИ. Всему виной Брифинг для партнеров с Денисом Мор...
We opened +24 new Outlets in October 2021! New restaurants added to X100SUSHI SUSHI MASTER +6 restaurants. - Gele...
FOLLOW
THE
MASTER