UNICORN
News
The President's School for Business Consultants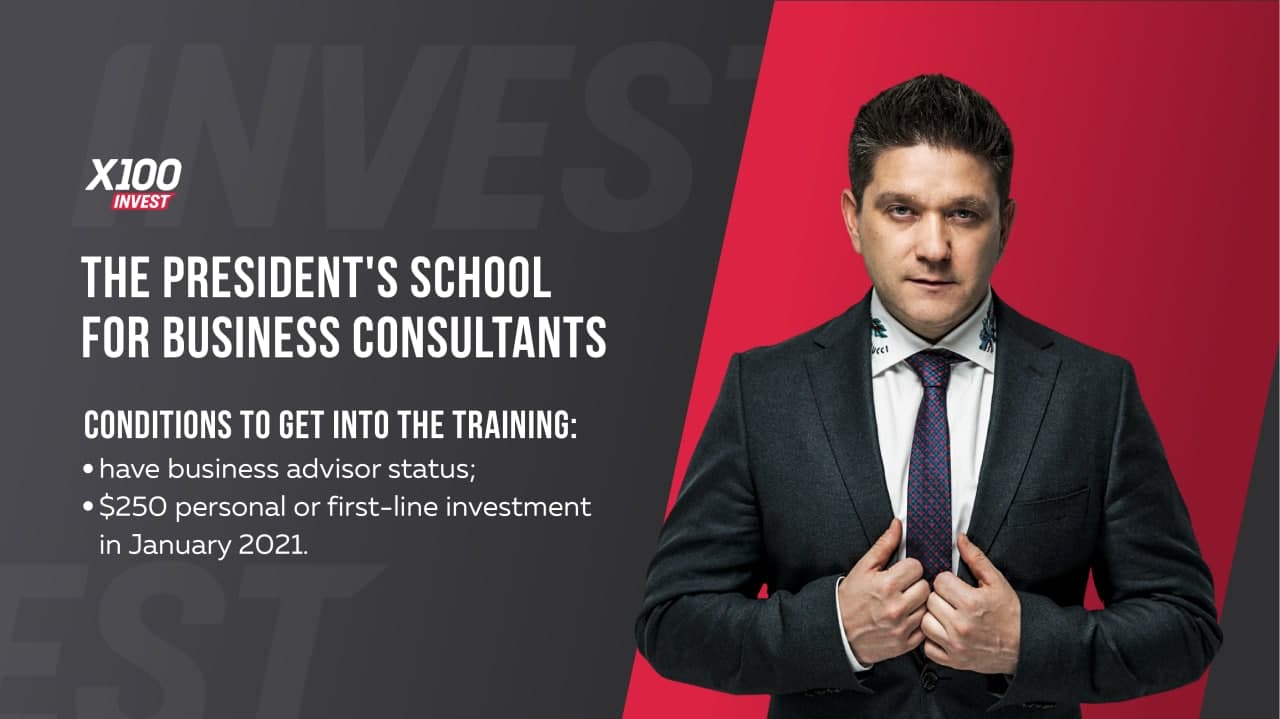 Friends!
The X100 Holding partners meeting is coming up in Turkey in May, and we want as many of our business consultants as possible to attend this event.
To allow even new business consultants to close promo Turkey and become a participant of the X100 Holding partners meeting we announce a three-week group coaching from the president of X100invest Artem Nesterenko:
- Start of training on February 1;
- two online meetings-sessions a week;
- work in teams and case studies of participants;
- immersion in X100 Holding and business development strategy.
Conditions to get into the training:
- have business advisor status;
-$250 personal or first-line investment in January 2021.
Everyone who meets the conditions will be added to a private chat room.
Опубликовано 25.01.2021
Other news
New Promo for Business Consultants - TOP Sellers! Dear friends, good day! In this news, we would like to i...
Dear partners! Every day we try to make the investment conditions even more attractive, and our lots - even m...
Unforgettable experiences, team vacations, fascinating acquaintances, communication with leaders, fresh ideas and insigh...