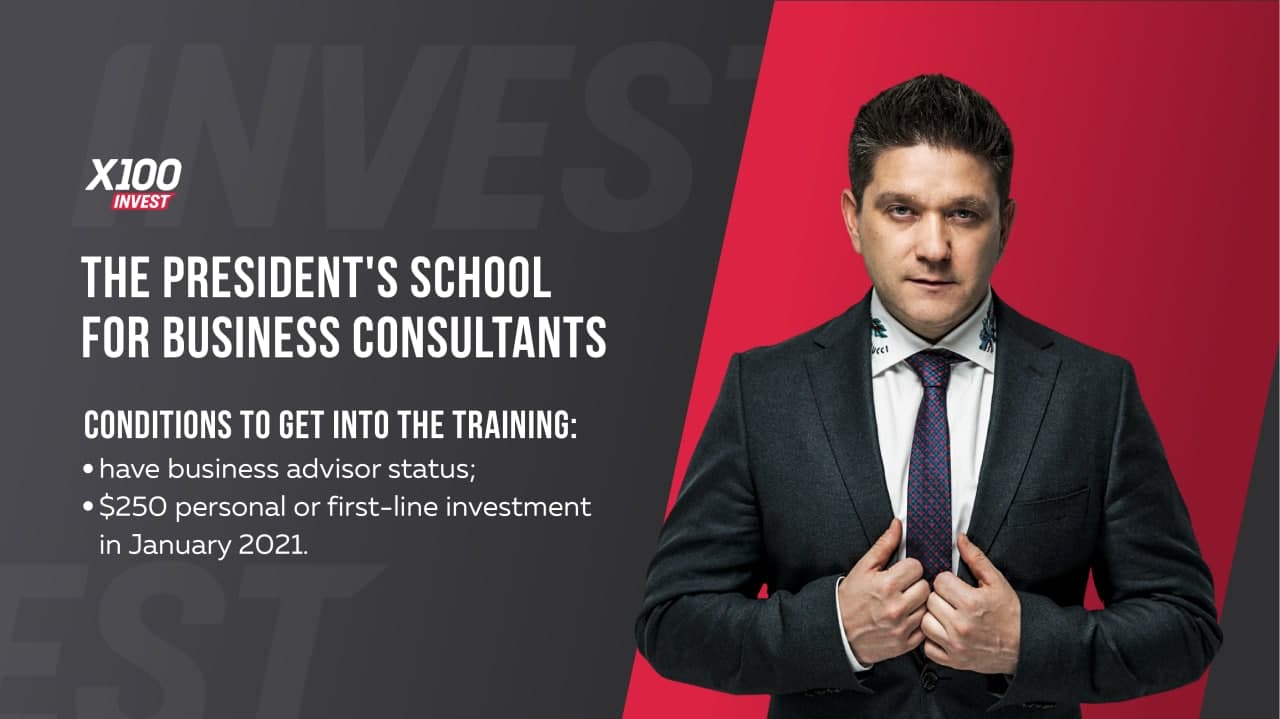 The President's School for Business Consultants
Friends!
The X100 Holding partners meeting is coming up in Turkey in May, and we want as many of our business consultants as possible to attend this event.
To allow even new business consultants to close promo Turkey and become a participant of the X100 Holding partners meeting we announce a three-week group coaching from the president of X100invest Artem Nesterenko:
- Start of training on February 1;
- two online meetings-sessions a week;
- work in teams and case studies of participants;
- immersion in X100 Holding and business development strategy.
Conditions to get into the training:
- have business advisor status;
-$250 personal or first-line investment in January 2021.
Everyone who meets the conditions will be added to a private chat room.
Опубликовано 25.01.2021
Other news
LOCK IN A PRICE UNTIL THE END OF 2021! This offer is valid for all lots of Profitable Option X100 Sushi. The...
PRICE INCREASE FOR X100 SUSHI OPTIONS FROM JULY 1, 2021 Our company is growing! And just since the beginnin...
YOU'VE BEEN WAITING FOR THIS! ONLY UNTIL MAY 31 NEW LOT "COMBO". These are balanced MEGA profitable ...
FOLLOW
THE
MASTER