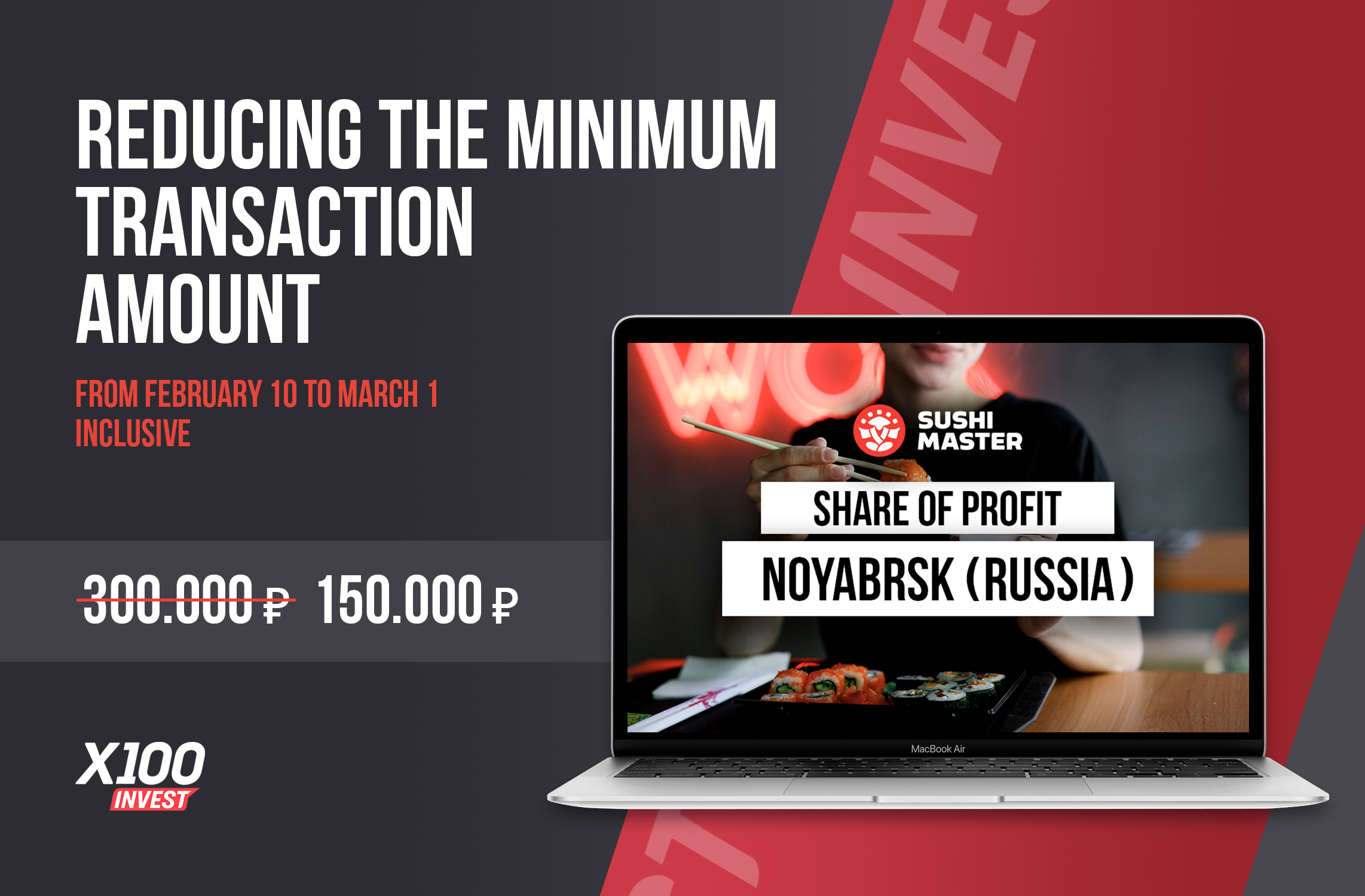 Reducing the minimum transaction amount in lot "Share of Profit Noyabrsk". (RUSSIA).
Dear partners!

Every day we try to make the investment conditions even more attractive, and our lots - even more affordable!

And today we can offer you very favorable conditions for investing in the lot "Share of Profit Noyabrsk". (RUSSIA).

Invest in this lot only Russian citizens who are residents of the Russian Federation.

So, a special offer on this lot:
- from February 10 to March 1 inclusive, the minimum transaction amount is reduced to 150,000 RUB (instead of 300,000 RUB);
- when buying an item from February 10 to February 15, under the terms of the promotion, interest will be calculated not only for the day of payment but for the entire month, i.e. for the entire 28 days of February;

‼️ PAY ATTENTION TO THE TERMS ‼️
Time flies very fast. Be sure to take advantage of this offer.

Take advantage of this opportunity! If you are interested in this offer, read the terms and conditions and apply here
Other news
THE NEW BRAND OF X100 HOLDING! We invite you to an amazing an amazing online presentation of the new X10...
In August 2021 we opened +30 new X100SUSHI outlets. New restaurants added to X100SUSHI SUSHI MASTER +5 - Galati ...
A NEW BRAND IN THE X100 HOLDING! We are glad to present you the chain of fixed price stores DAFIX, which will gra...
FOLLOW
THE
MASTER