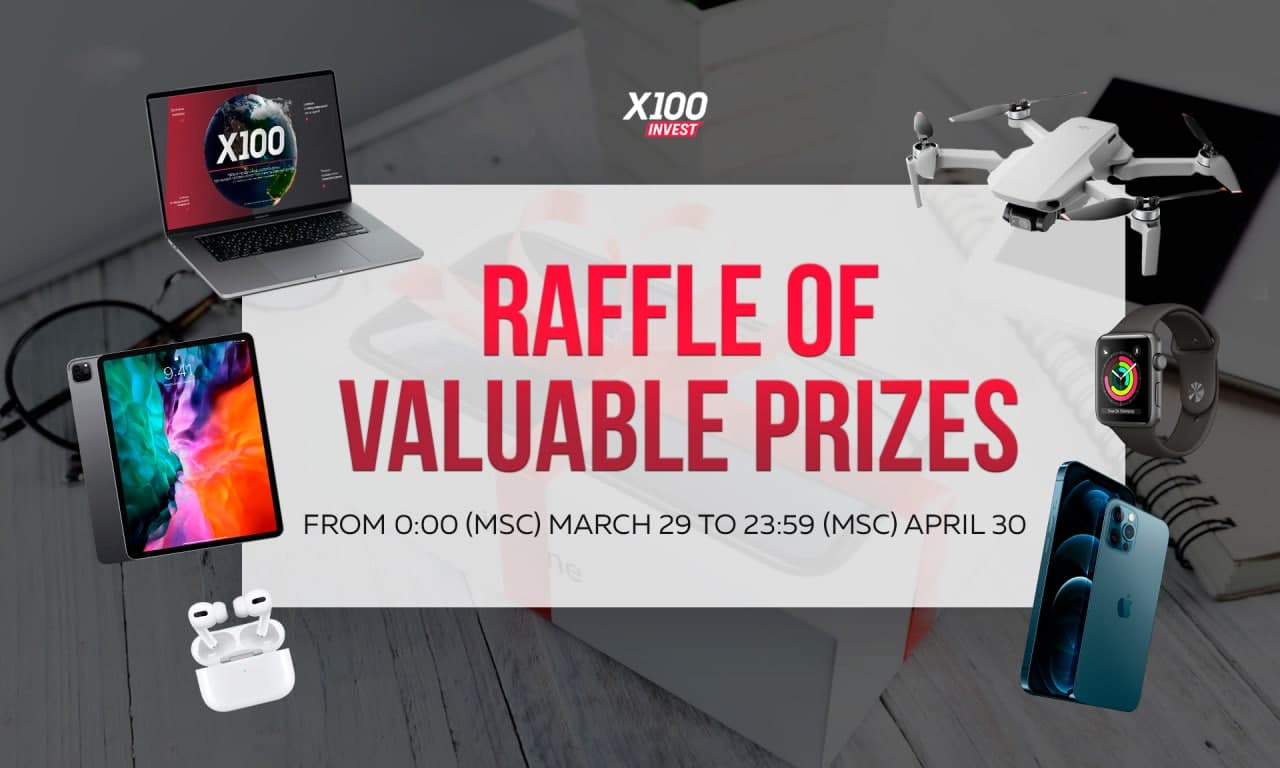 Raffle of valuable prizes
REMEMBER THE RAFFLE?

The fight for valuable GIFTS continues!

MacBook Pro;
iPhone 12 Pro;
iPad;
Apple Watch Series 6;
AirPods Pro.
DJI Mini 2 Quadcopter.

The Raffle will be held on May 3, 2021 on "Weekly results."

Conditions for participation:

- Invest $250 personal investment or your first line in "Option X100" , "Return Option" or "X100 Sushi" Income Option between 00:00 on March 29, 2021 and 23:59 on April 30, 2021.

- You receive 1 ticket for such investment. An investor and a business advisor receive a ticket.

- Attend the drawing in person on May 3 at 6:00 p.m. MSC on "Results of the Week."

One investment = 1 ticket. The more tickets you buy, the better your chances of winning!

Winners will be determined by a live random number generator

1 gift in one hand.

IMPORTANT: You must be present in person at the Results to pick up your gift! Schedule a date and time in advance!

It's time to invest and receive gifts!

Other news
LIMITED OFFER IN HONOR OF ALEX YANOWSKY'S BIRTHDAY 10 DAYS TOTALLY From May 8 to May 18, 2021 inclus...
HOORAY!!!!!! On the occasion of Alex Yanowsky's Birthday on May 5, It was decided to extend the terms and con...
Millionaires Club meeting! April 29th Moscow Moscow Golf Club. Meeting of Millionaires Club ...
FOLLOW
THE
MASTER