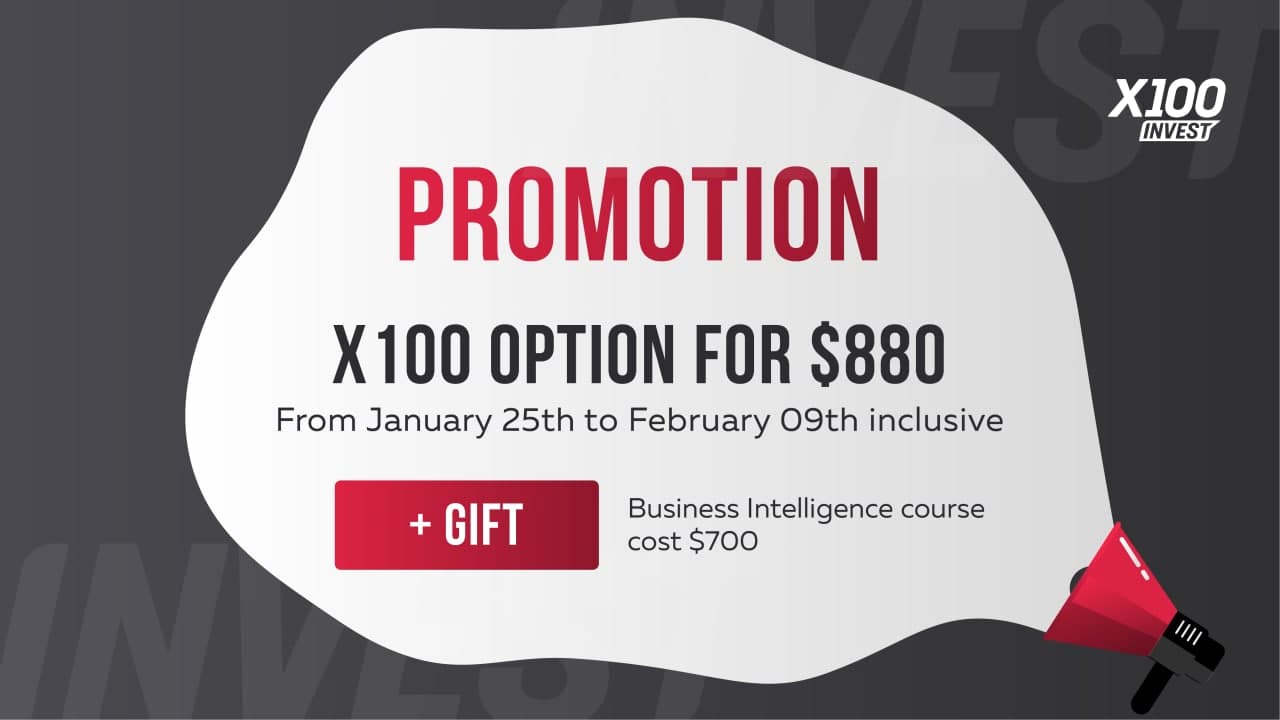 Promotion X100 option for $880 From January 25th to February 09th inclusive
Unforgettable experiences, team vacations, fascinating acquaintances, communication with leaders, fresh ideas and insights - all this is waiting for us at the May partners' meeting in Turkey.
So that as many of our partners as possible can fulfill the promo and experience all this drive, we have reduced the entry threshold to buy options.
And now from January 25 to February 9 inclusive, you can buy "Option X100" from $880.
Lot link:
https://x100invest.com/store/product/view/id/164
But that's not all.
When you buy an X100 Option for $880 or more, you get 3 months of Business Intelligence training, which at Alex Yanowsky University costs $700, as a GIFT.
This course will help pump up your commercial mindset and increase your business profits!
You get access to the training the day after you purchase the lot.
For more information about the Business Intelligence course, click here: https://alexyanovsky.com/biznesintel/
The benefits of this offer are obvious:
-You create a passive income for yourself.
-You do promo Turkey faster.
-FREE VIP level training, for which others pay a lot of money!
Опубликовано 25.01.2021
Other news
THE NEW BRAND OF X100 HOLDING! We invite you to an amazing an amazing online presentation of the new X10...
In August 2021 we opened +30 new X100SUSHI outlets. New restaurants added to X100SUSHI SUSHI MASTER +5 - Galati ...
A NEW BRAND IN THE X100 HOLDING! We are glad to present you the chain of fixed price stores DAFIX, which will gra...
FOLLOW
THE
MASTER