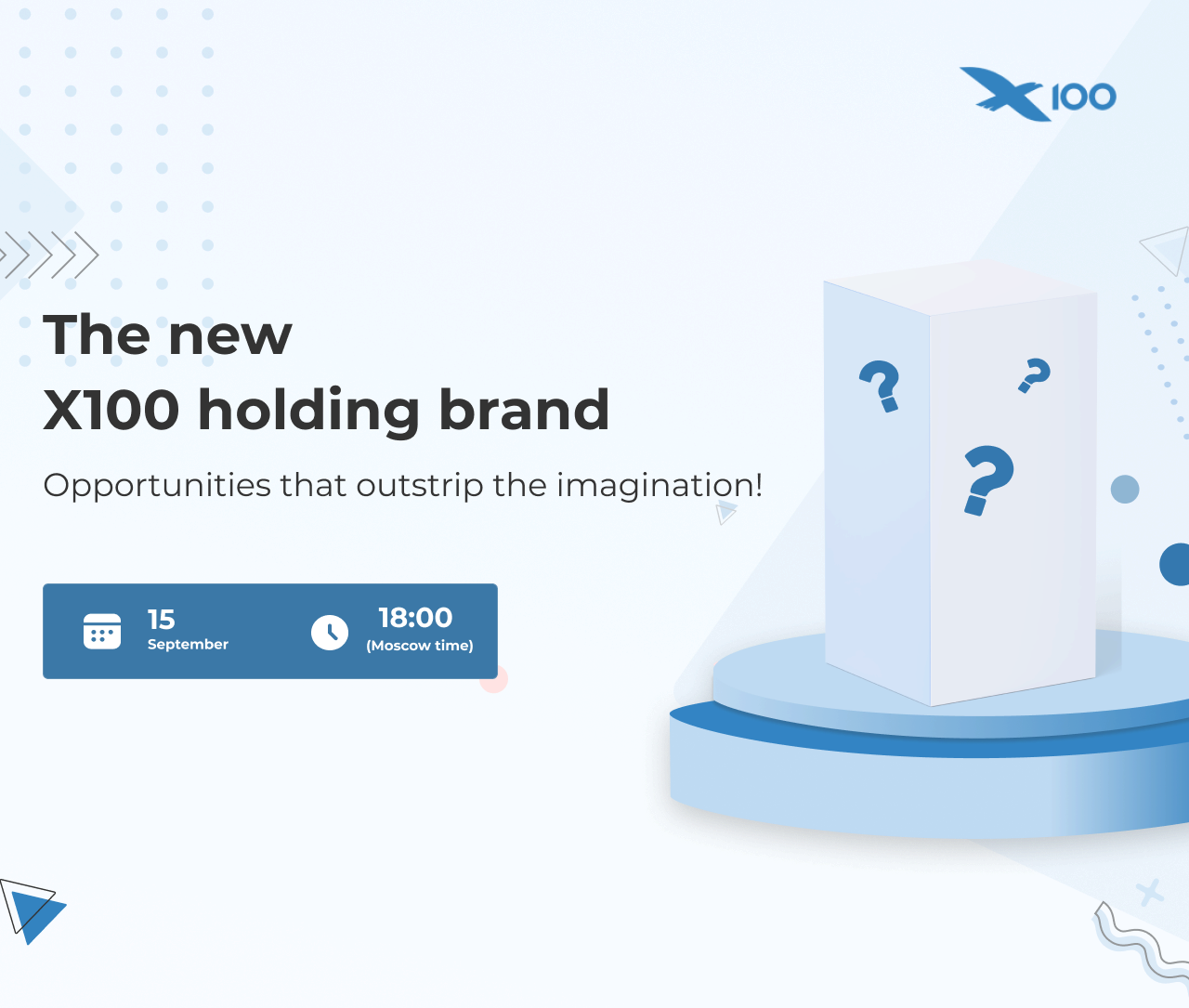 Online presentation of X100 holding's new brand!
THE NEW BRAND OF X100 HOLDING!

We invite you to an amazing
an amazing online presentation of the new X100 holding brand!

September 15
18:00 MOSCOW TIME

We are selecting for you the best and most promising lines of business!

BUT!

This time, without any modesty, we have prepared a simply "bomb", which "explodes" the imagination with its uniqueness and benefits!

We would like to reveal here all the details, but we will keep the intrigue until the end, and only on the air you can learn about this proposal!

Oh yes...
Not only to find out, but also to see with your own eyes!

Invite your potential partners who are considering investing with even a minimal check to the event.

Your referral link can be found in the Business Consultant Cabinet - referral link section - select link formation - New Brand Presentation.

Everyone who registers will receive the link via email on the day of the broadcast.

This will be something truly unique! We are waiting for you!

Other news
Tomorrow, December 4, at 11:00 MSK, there will be BRIEFING WITH THE GENERAL DIRECTOR OF THE COMPANY X100 H...
ТАКОГО КОЛИЧЕСТВА ЗАПРОСОВ НА ПРОДЛЕНИЕ АКЦИЙ МЫ ЕЩЕ НЕ ПОЛУЧАЛИ. Всему виной Брифинг для партнеров с Денисом Мор...
We opened +24 new Outlets in October 2021! New restaurants added to X100SUSHI SUSHI MASTER +6 restaurants. - Gele...
FOLLOW
THE
MASTER