UNICORN
News
New section in my personal office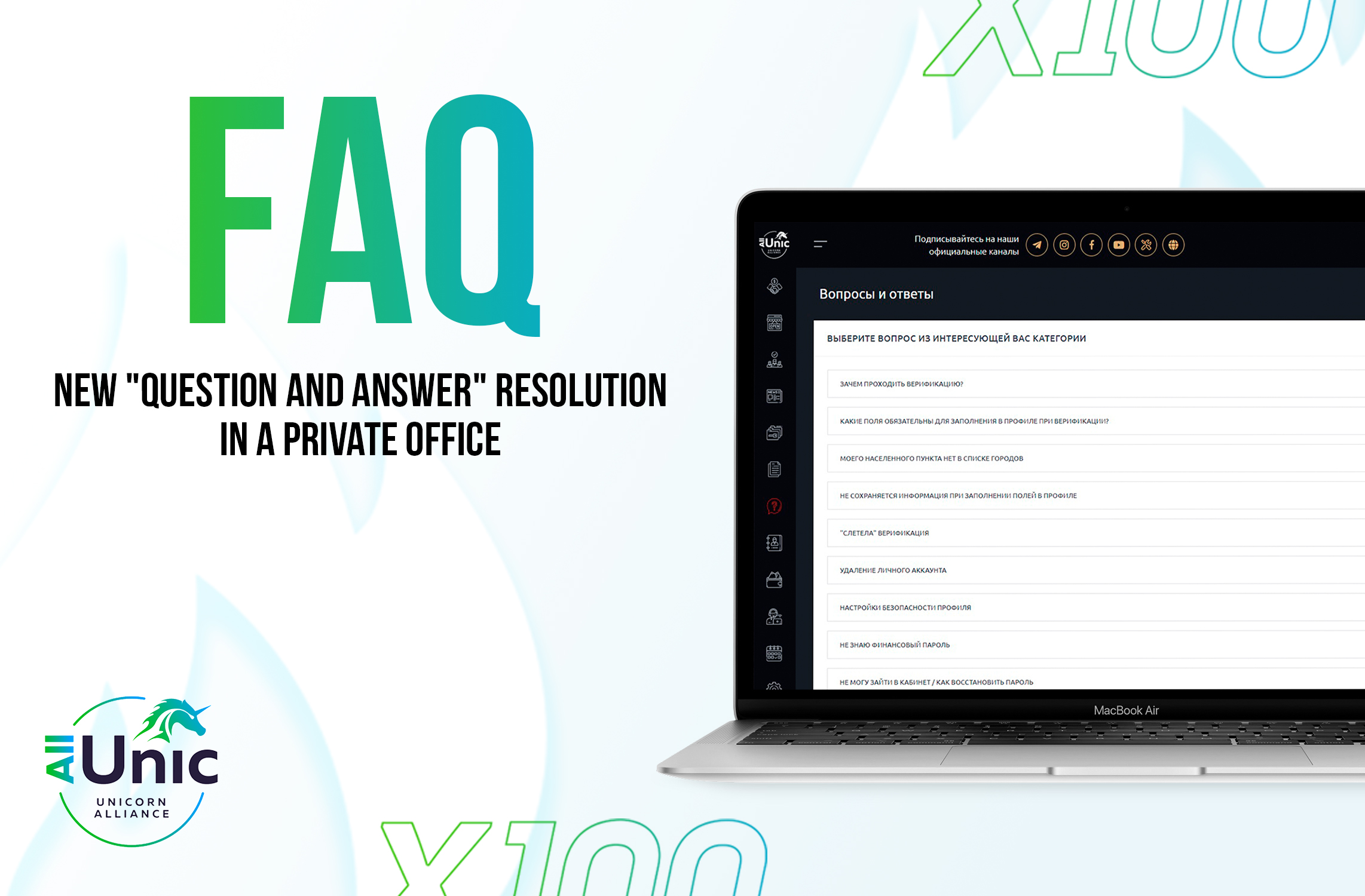 Friends!

We know that you have been looking forward to it! Meet the new useful section on the AllUnic website!

In the Partner's personal cabinet in the menu on the left we have added the section "Questions and Answers"!

- How to change e-mail or restore password?

- How to connect a bot in Telegrams?

- How to create a referral link to the event?

Answers to many burning questions are now easy to find in one place!

This section will be regularly updated with new questions and answers.

If you can't find the necessary answer there, you can always contact the support team through your personal cabinet or send us an e-mail: support@allunic.com.
Other news
New Promo for Business Consultants - TOP Sellers! Dear friends, good day! In this news, we would like to i...
Dear partners! Every day we try to make the investment conditions even more attractive, and our lots - even m...
Unforgettable experiences, team vacations, fascinating acquaintances, communication with leaders, fresh ideas and insigh...