UNICORN
News
New lots Norilsk and Nizhnevartovsk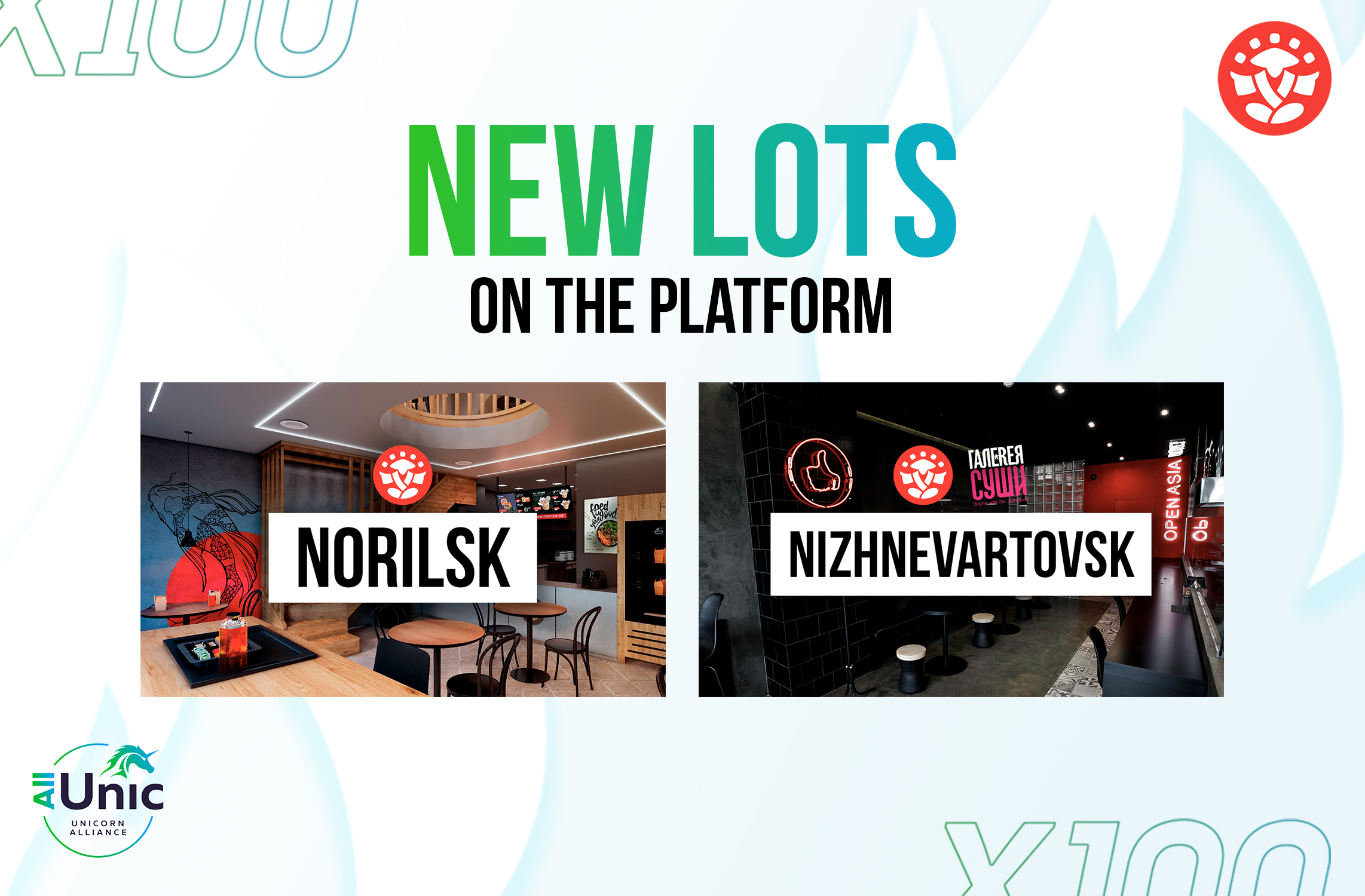 By tradition, we have already added new lots of Nizhnevartovsk and Norilsk.

Lot "Nizhnevartovsk" is represented by two restaurants "Sushi Master" and one restaurant "Sushi Gallery". The turnover of these restaurants in 2019 was 464 117 29 rubles, which is 55.19% higher than in 2018.

Lot "Norilsk" is represented by two restaurants "Sushi Master". The first of them was opened in 2017. Over 3 years of its operation, the outlets showed excellent sales growth dynamics. Availability of its own delivery service and well-coordinated work of staff - all this allowed the restaurants to occupy 23% of the market share. Average single purchase receipt - 1358 rubles.

Read more about lots and their profitability in your personal cabinet.

Translated with www.DeepL.com/Translator (free version)
Other news
Уважаемые партнеры! Мы много времени и сил уделяем, чтобы рассказать о пассивном доходе, подушке безопасности, инвест...
Hello! Did you order summer in January? Well, let's say 13-16 days? Yes, you probably already guessed it, we a...
Friends, meet the new lot "Management franchise Monopitza Zhytomyr" (UKRAINE). The object of the lot ar...