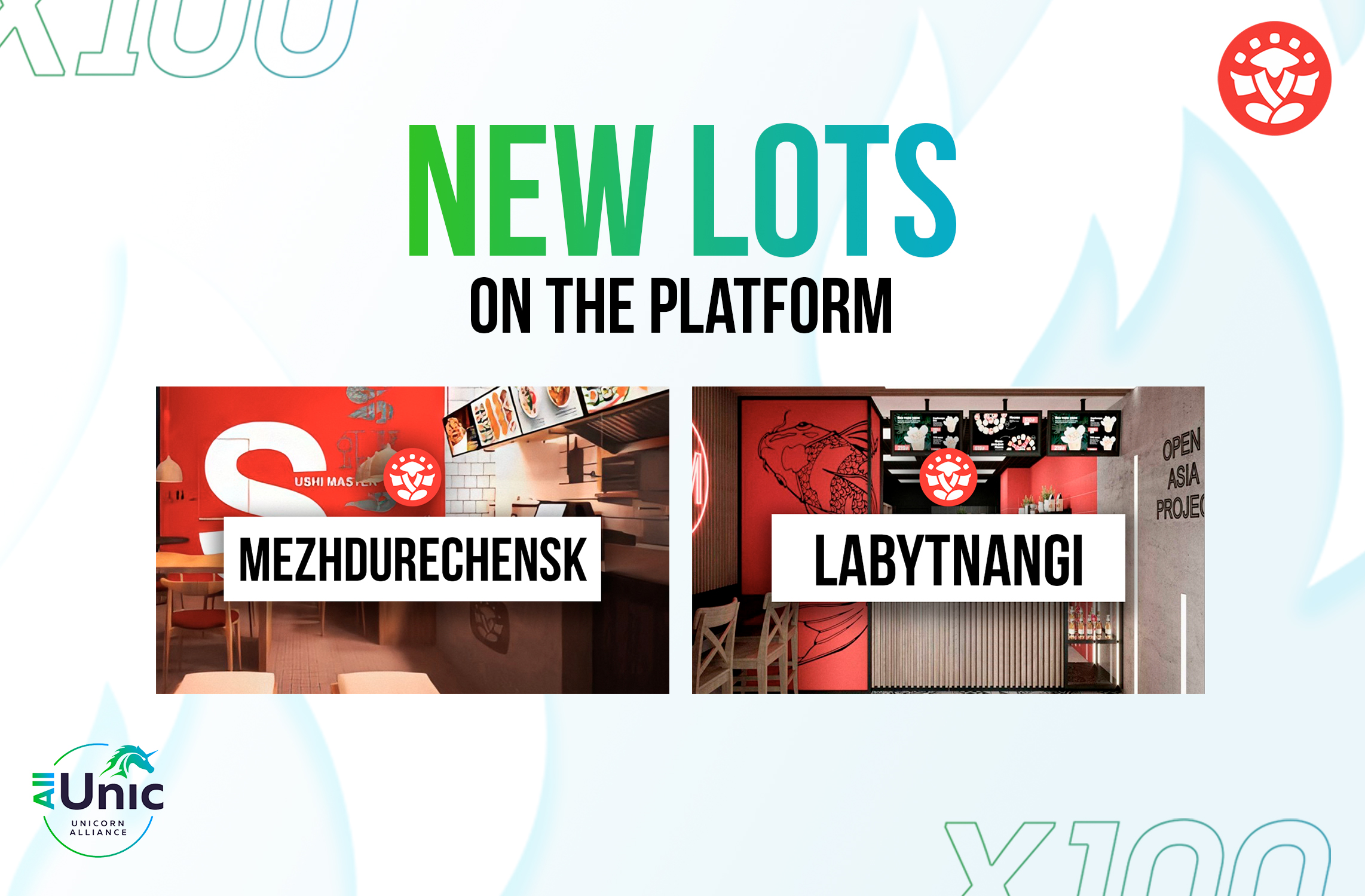 New lots Mezhdurechensk and Labytnangi
Friends!

For the lots we select the most, in our opinion, promising restaurants, which shows excellent sales growth dynamics.

And today by the day of X100 we have prepared for you two new "tasty" lots.

Please welcome: Mezhdurechensk Lot and Lot Labytnangi.

The turnover of the restaurant in Mezhdurechensk for 2019 was 18 084 219 rubles, which is 111.12% higher than in 2018.

Turnover of the restaurant "Sushi Master" in Labytnangi already for the first year of work amounted to

7,285,534 rubles, and the company predicts that the restaurant's revenue will continue to grow significantly.

Read more about the new lots and their profitability in your personal cabinet.
Other news
LIMITED OFFER IN HONOR OF ALEX YANOWSKY'S BIRTHDAY 10 DAYS TOTALLY From May 8 to May 18, 2021 inclus...
HOORAY!!!!!! On the occasion of Alex Yanowsky's Birthday on May 5, It was decided to extend the terms and con...
Millionaires Club meeting! April 29th Moscow Moscow Golf Club. Meeting of Millionaires Club ...
FOLLOW
THE
MASTER