UNICORN
News
New lots Mezhdurechensk and Labytnangi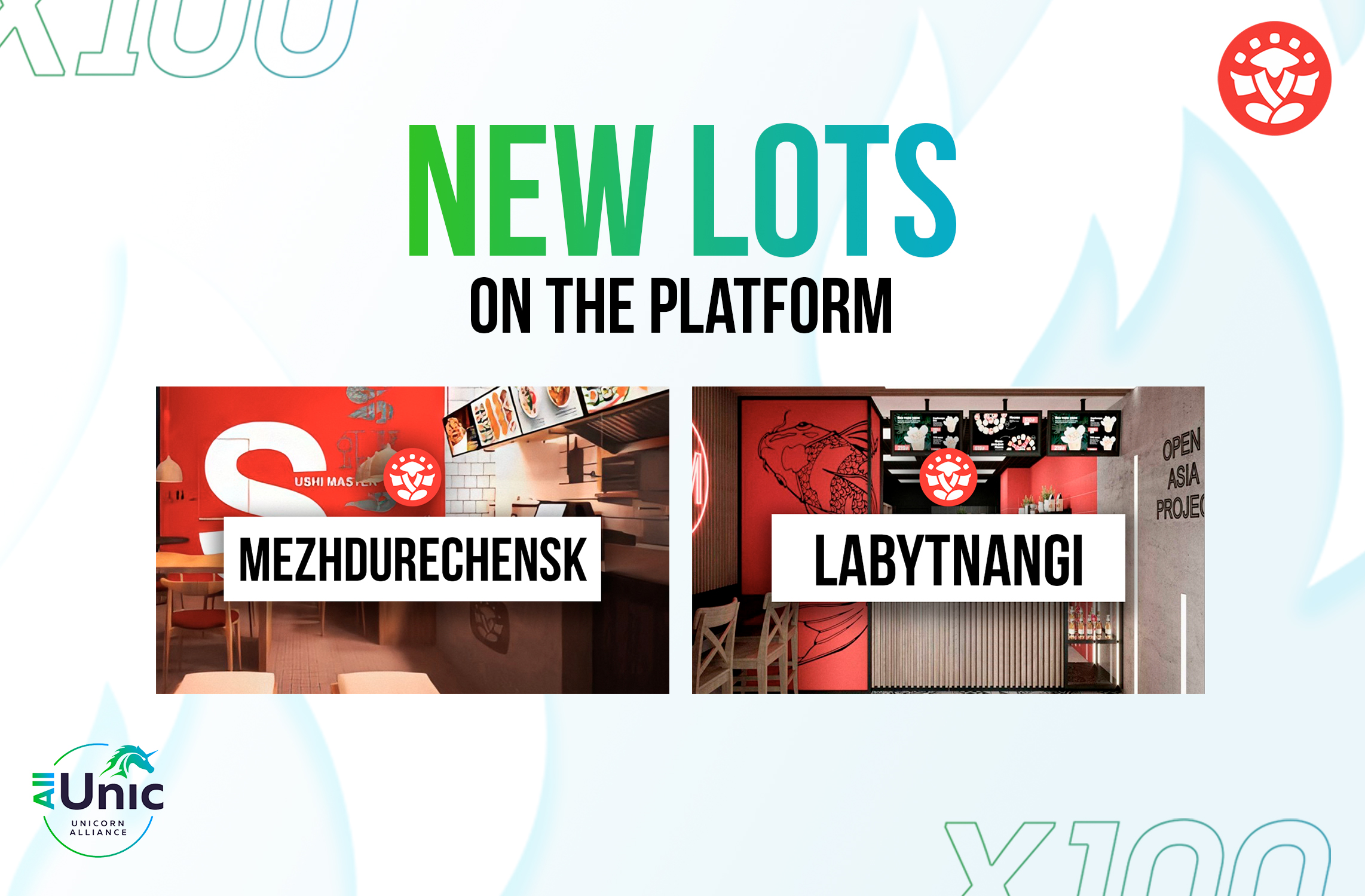 Friends!

For the lots we select the most, in our opinion, promising restaurants, which shows excellent sales growth dynamics.

And today by the day of X100 we have prepared for you two new "tasty" lots.

Please welcome: Mezhdurechensk Lot and Lot Labytnangi.

The turnover of the restaurant in Mezhdurechensk for 2019 was 18 084 219 rubles, which is 111.12% higher than in 2018.

Turnover of the restaurant "Sushi Master" in Labytnangi already for the first year of work amounted to

7,285,534 rubles, and the company predicts that the restaurant's revenue will continue to grow significantly.

Read more about the new lots and their profitability in your personal cabinet.
Other news
New Promo for Business Consultants - TOP Sellers! Dear friends, good day! In this news, we would like to i...
Dear partners! Every day we try to make the investment conditions even more attractive, and our lots - even m...
Unforgettable experiences, team vacations, fascinating acquaintances, communication with leaders, fresh ideas and insigh...