UNICORN
News
New lot Monopizza Zhytomyr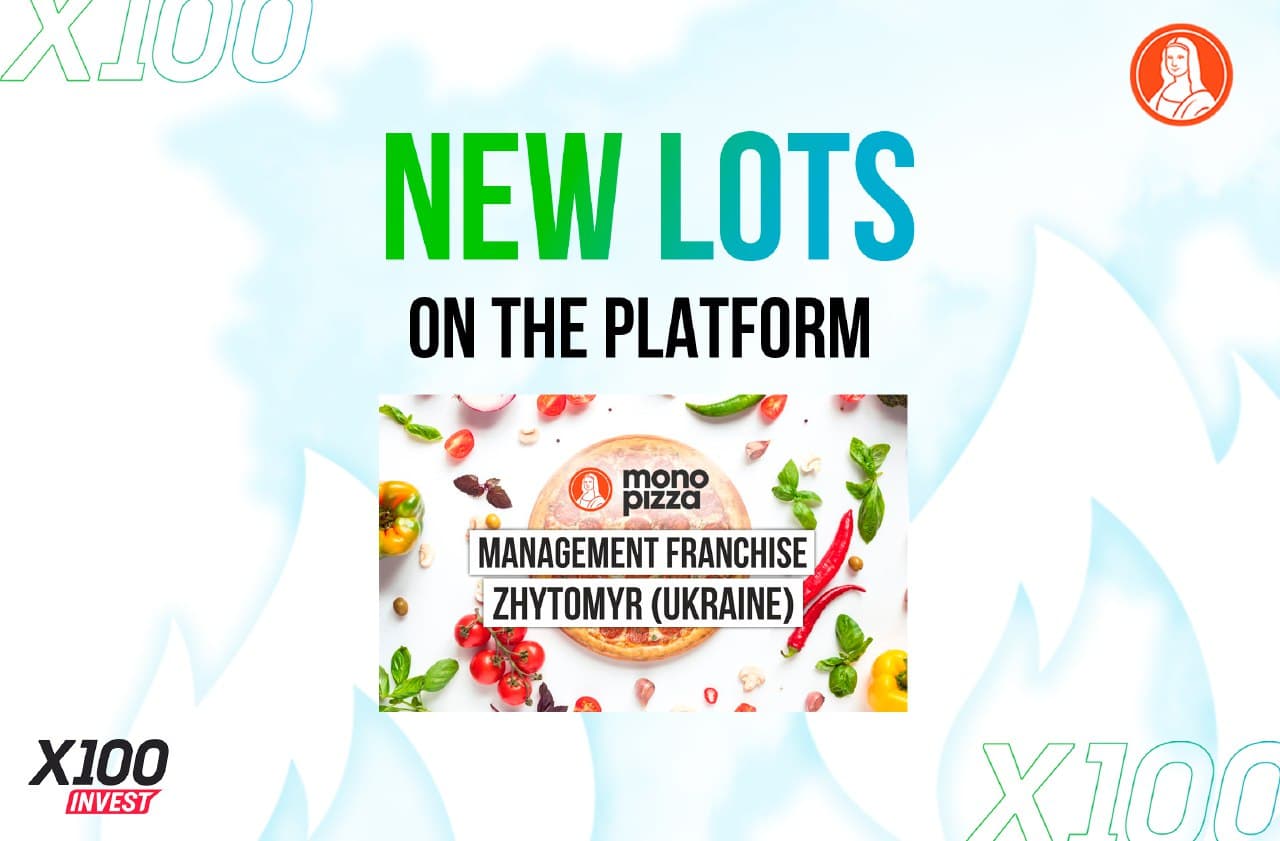 Friends, meet the new lot "Management franchise Monopitza Zhytomyr" (UKRAINE).

The object of the lot are 2 pizzerias "Monopizza", which the company plans to open in Zhytomyr within 6 months.

minimum entrance sum is 1 211 496 UAH (42 961 USD);
expected term of entering the break-even activity - 12 months;
forecasted investment return period - 54 months;
average expected profitability for the investment return period - 22.22% per year;
expected return on investment after return - 29.74%.

Detailed terms on the tab "Partnership terms" in the lot description.

Use your opportunity to become a co-owner of pizzerias in Zhytomyr! If you are interested in this offer, leave an application at this link https://x100invest.com/store/product/view/id/147.
Other news
New Promo for Business Consultants - TOP Sellers! Dear friends, good day! In this news, we would like to i...
Dear partners! Every day we try to make the investment conditions even more attractive, and our lots - even m...
Unforgettable experiences, team vacations, fascinating acquaintances, communication with leaders, fresh ideas and insigh...