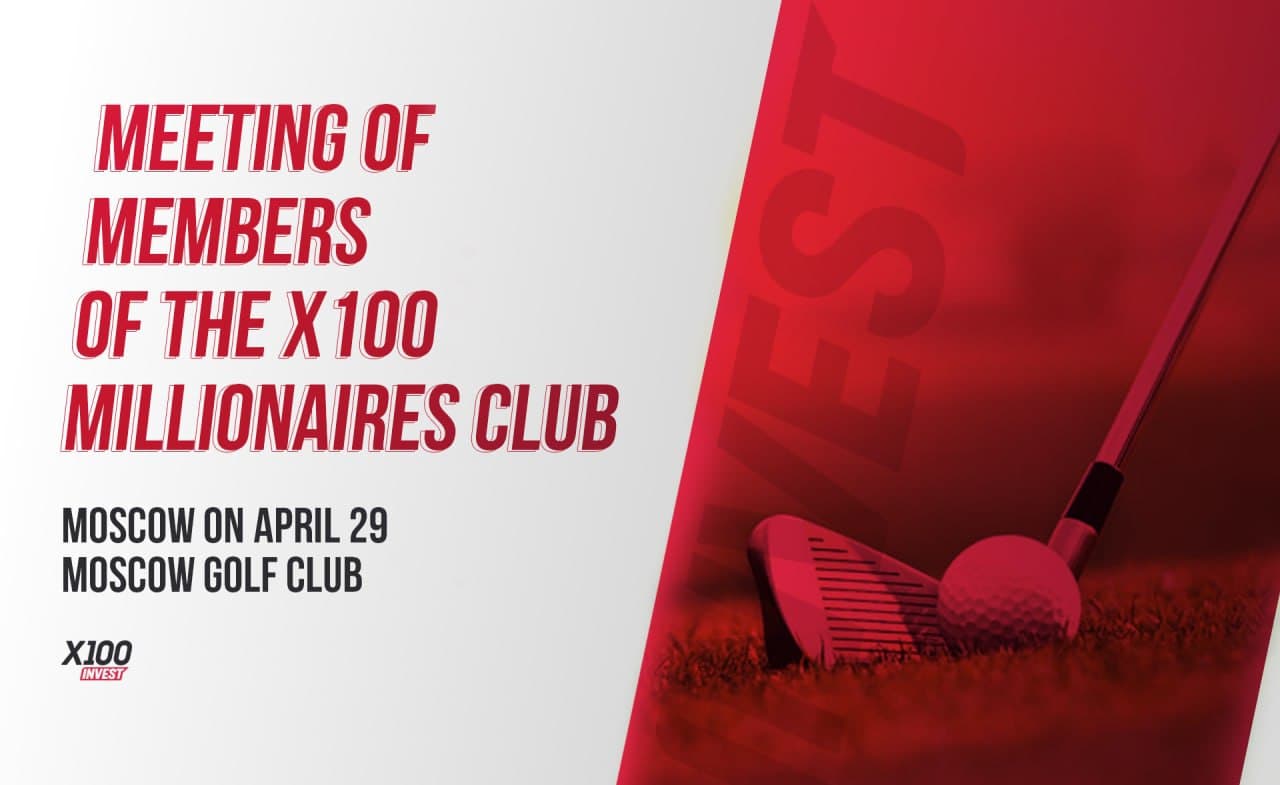 MEETING OF MEMBERS OF THE X100 MILLIONAIRES CLUB
Millionaires Club meeting!
April 29th
Moscow
Moscow Golf Club.
Meeting of Millionaires Club X100 members.
Powerful networking, discussion of joint projects, interesting speakers, golf game, cool entertainment program and "business while leisure" atmosphere .
Also.
We will have a special guest headliner - a billionaire:
A banker, owner of a bank, a major federal logistics company, and several Moscow shopping malls.
Are you still not a member of the X100 Millionaires Club?
That's OK.
You have a chance to get to this event, soak up the energy, pump up your skills, meet cool investors, and maybe even close your first big deal!
Conditions for participation:
Not a member of Millionaires Club - 20,000 rub.
Member of Millionaires Club - 5.000 rub.
You can apply here:
https://millionaire.x100invest.com/
See you in Millionaires Club!
Other news
LIMITED OFFER IN HONOR OF ALEX YANOWSKY'S BIRTHDAY 10 DAYS TOTALLY From May 8 to May 18, 2021 inclus...
HOORAY!!!!!! On the occasion of Alex Yanowsky's Birthday on May 5, It was decided to extend the terms and con...
Millionaires Club meeting! April 29th Moscow Moscow Golf Club. Meeting of Millionaires Club ...
FOLLOW
THE
MASTER