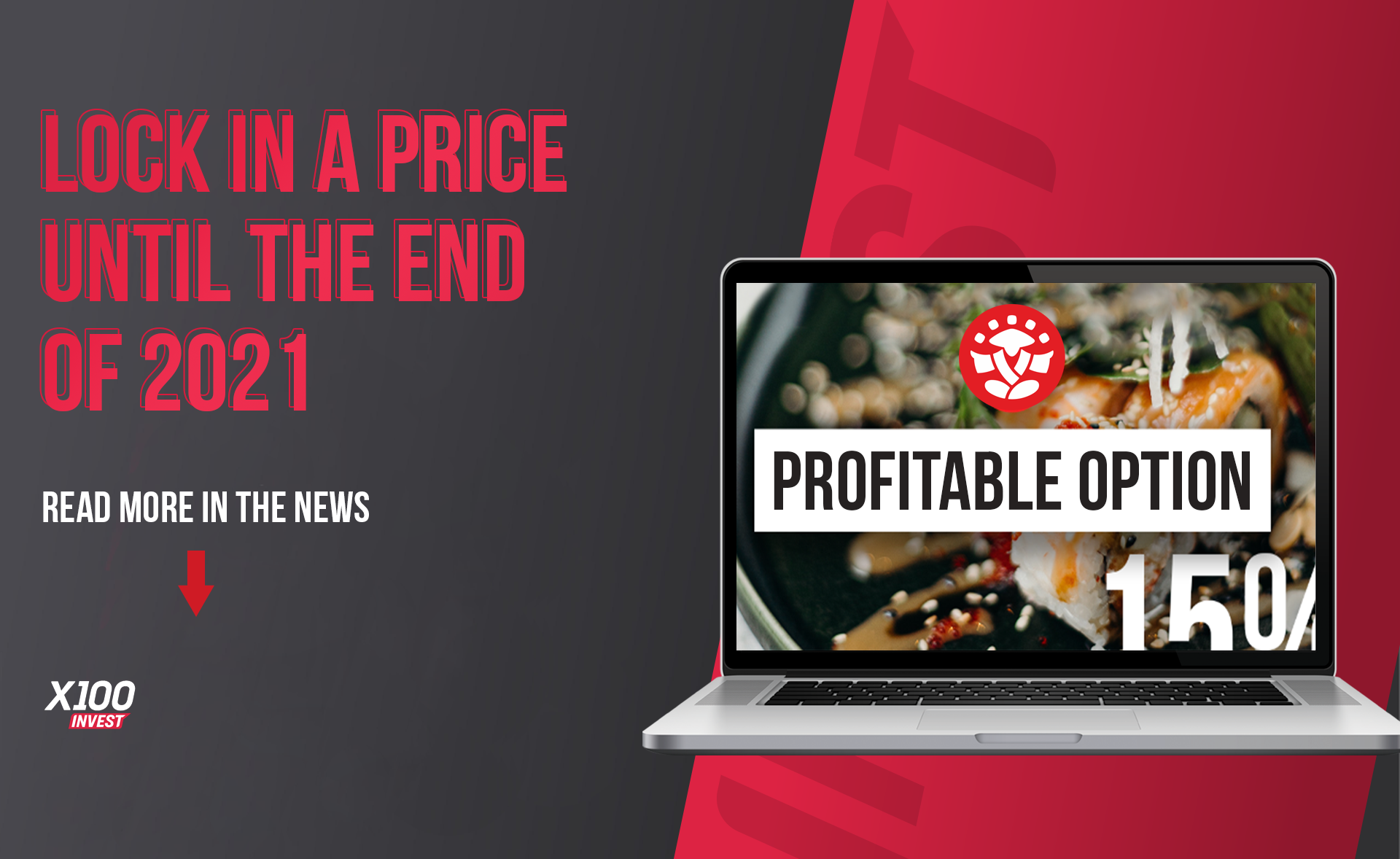 LOCK IN A PRICE UNTIL THE END OF 2021!
LOCK IN A PRICE UNTIL THE END OF 2021!

This offer is valid for all lots of Profitable Option X100 Sushi.

There will be an increase in the value of X100 Sushi stock beginning JULY 1, 2021.

BUT, WE ARE READY TO LOCK THE OLD SHARE PRICE FOR SOME PARTNERS

For example, in June, you buy yourself a Profitable Option X100 Sushi (1200) or any other lot in this category.

The price of this lot, 1200 rubles per share (to use this example), will be Locked for you for the next calendar month, provided:

Every month you buy the same lot cumulatively to the amount of 7500₽.

If you miss a month and do not buy an item worth 7,500₽ or more, this offer will expire, and this item will disappear from your "Lots Showcase".

So by purchasing this lot every month for 7,500₽ or more, you can lock in the offer price until the end of 2021.

Thank you to each partner for contributing to the growth of the holding! This is just the beginning!
Other news
Tomorrow, December 4, at 11:00 MSK, there will be BRIEFING WITH THE GENERAL DIRECTOR OF THE COMPANY X100 H...
ТАКОГО КОЛИЧЕСТВА ЗАПРОСОВ НА ПРОДЛЕНИЕ АКЦИЙ МЫ ЕЩЕ НЕ ПОЛУЧАЛИ. Всему виной Брифинг для партнеров с Денисом Мор...
We opened +24 new Outlets in October 2021! New restaurants added to X100SUSHI SUSHI MASTER +6 restaurants. - Gele...
FOLLOW
THE
MASTER