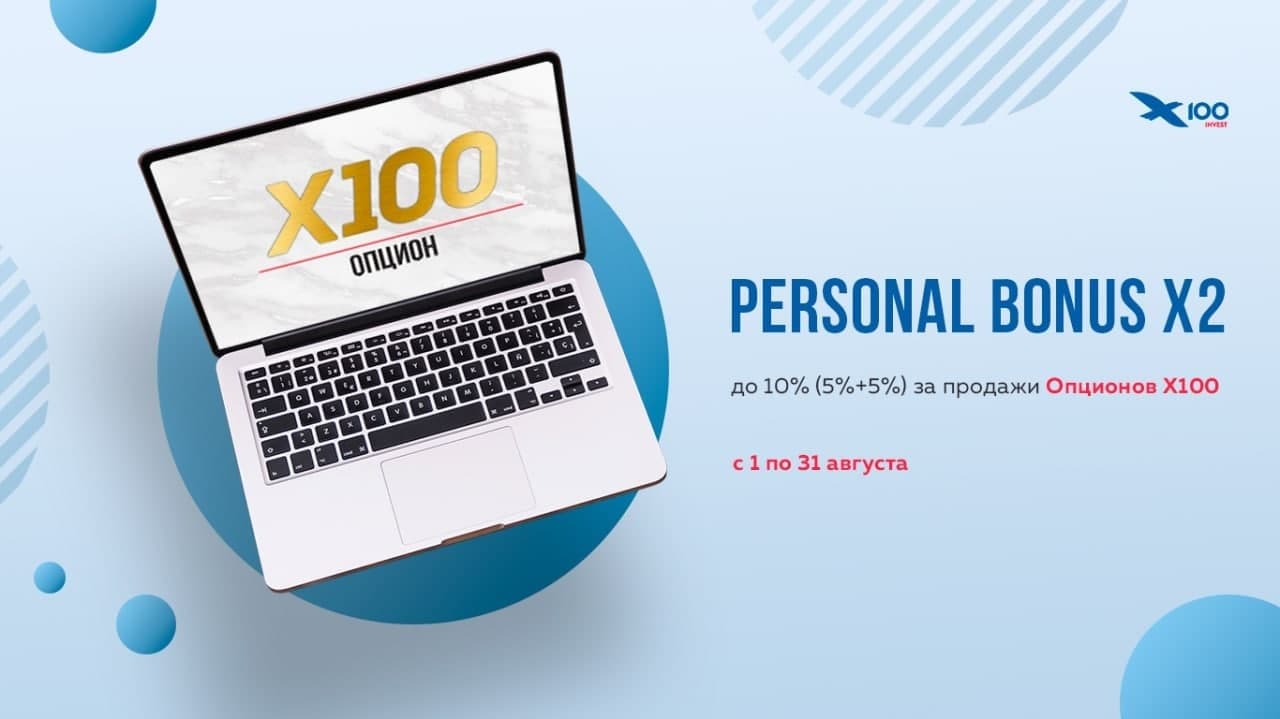 From August 1 to August 31, 2021 Doubled "Personal Bonus" for selling X100 Options
HOT NEWS AT THE BEGINNING OF AUGUST!
As decided by the top leadership council -
From August 1 to August 31, 2021, we are launching a DOUBLE "Personal Bonus" of up to 10% (5%+5%) on sales
‼️Options X100‼️
MINIMUM X100 OPTION PURCHASE WITH REDUCED ENTRY THRESHOLD
$1700 instead of $15000 (at $50 per share)
Further reinvestment in the lot is also possible from $50.
Go to the lot and make a profitable investment in your future
https://x100invest.com/store/product/view/id/184
P.S. Lot not available for U.S. citizens.
We wish you great deals!
There are many more interesting things to come! Hold meetings and presentations, accumulate volumes and conquer new statuses!
Good luck!
Other news
Tomorrow, December 4, at 11:00 MSK, there will be BRIEFING WITH THE GENERAL DIRECTOR OF THE COMPANY X100 H...
ТАКОГО КОЛИЧЕСТВА ЗАПРОСОВ НА ПРОДЛЕНИЕ АКЦИЙ МЫ ЕЩЕ НЕ ПОЛУЧАЛИ. Всему виной Брифинг для партнеров с Денисом Мор...
We opened +24 new Outlets in October 2021! New restaurants added to X100SUSHI SUSHI MASTER +6 restaurants. - Gele...
FOLLOW
THE
MASTER