UNICORN
News
First lot «Management Franchise share of profit of the restaurant «Sushi Master» Noyabrsk Russia».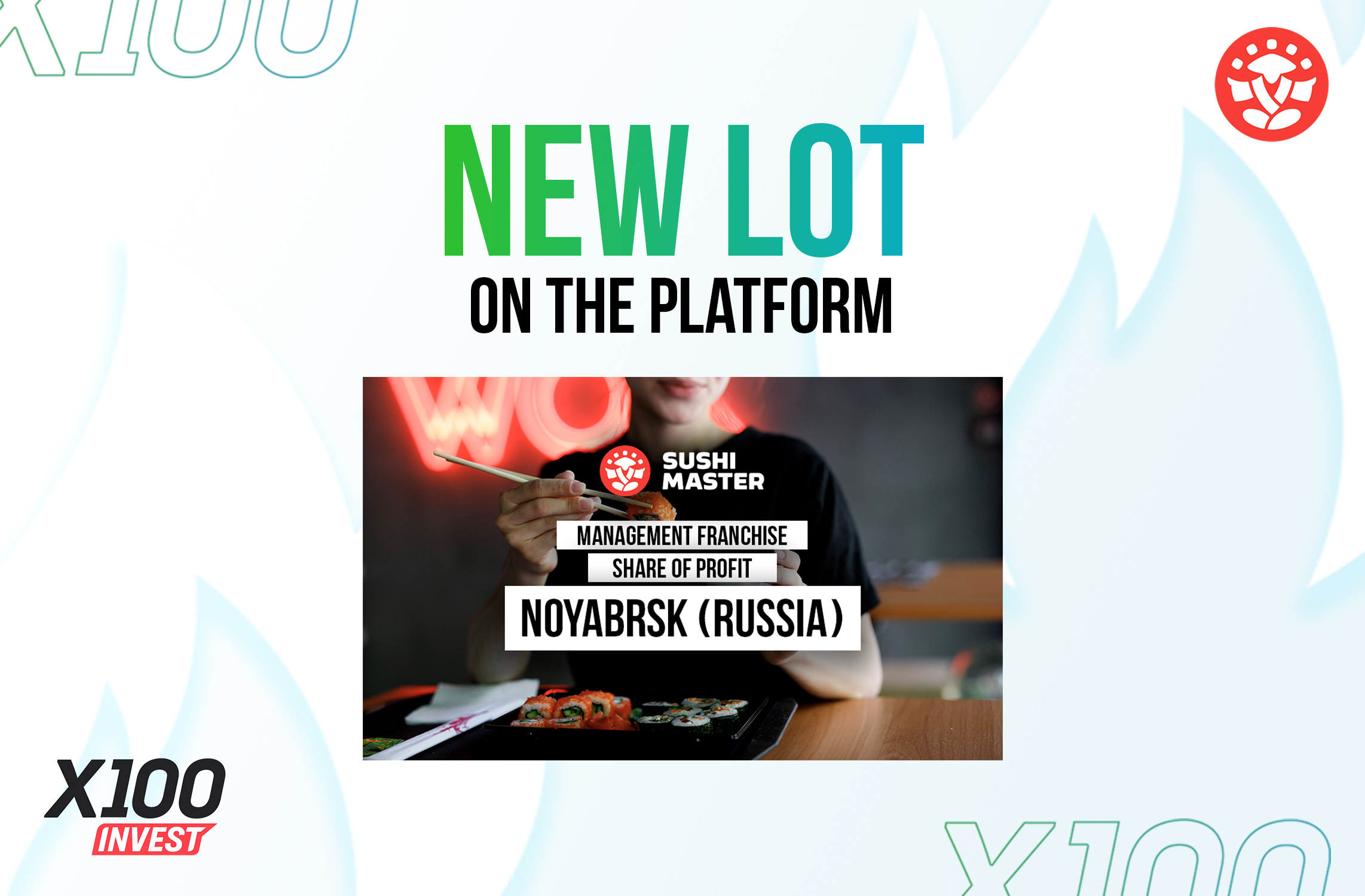 Friends, welcome - our first lot "Management Franchise share of profit of the restaurant "Sushi Master" Noyabrsk Russia".

We are sure that this lot will not stay on the platform for long. Why? See for yourself:

First, to start earning income, you do not need to wait for the point to turn a profit, because you become co-owner not a new restaurant, as it happens when you buy an ordinary management franchise, but a restaurant that has been operating for 4 years and has 15% market share in the city of oilmen! This means that you will start earning income right away.

Secondly, the restaurant is already showing excellent sales growth dynamics. So for 2019, the turnover was 27,733,146 rubles, which is 38.69% higher than in 2018 (19,996,052 rubles). According to the company's forecasts, its revenue will still grow significantly.

Third, the entry threshold has been lowered. To become a co-owner of a restaurant in Noyabrsk, you will need from 300,000 RUB!

Fourthly, the company guarantees a return on your investment for 5 years (maximum).

We strongly recommend you to read the details of this lot right after reading this news and make the right decision.

Link: https://x100invest.com/store/product/view/id/156

Not enough information?
The head of the financial department of X100 Holding Yuri Sukhina will tell you more about the conditions, benefits and advantages on Wednesday, December 16, at 16:00 Moscow time.

Definitely come!
Other news
New Promo for Business Consultants - TOP Sellers! Dear friends, good day! In this news, we would like to i...
Dear partners! Every day we try to make the investment conditions even more attractive, and our lots - even m...
Unforgettable experiences, team vacations, fascinating acquaintances, communication with leaders, fresh ideas and insigh...