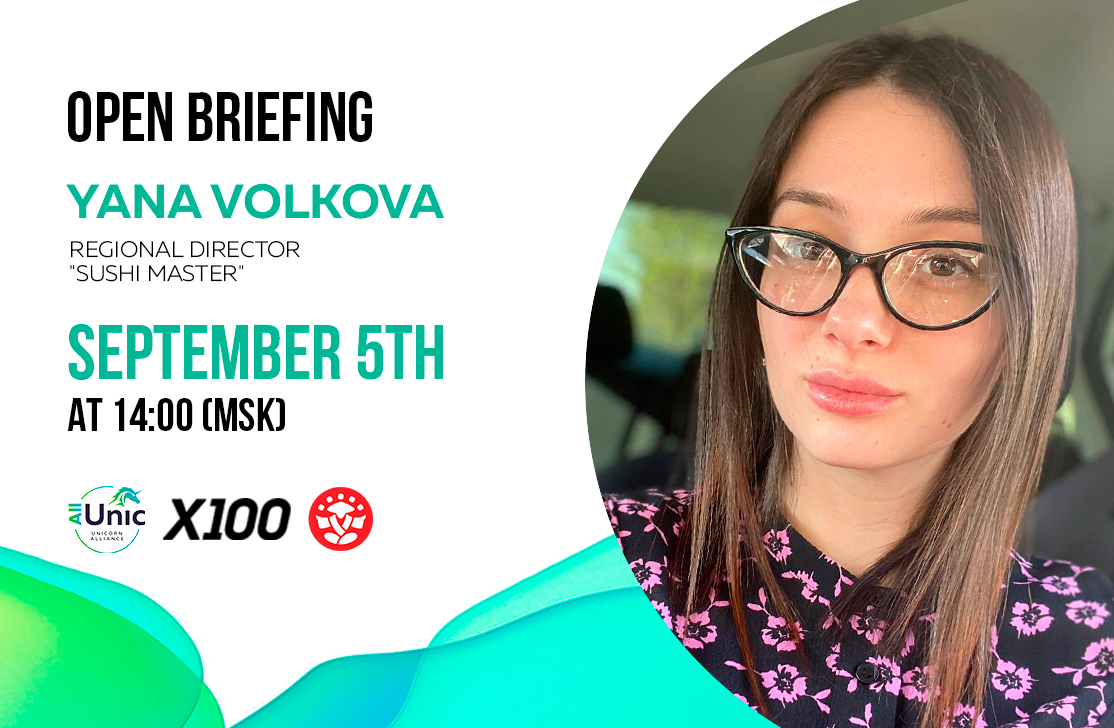 Briefing with Yana Volkova
Dear partners!

On September 5, Saturday, at 14:00 MSK there will be an open briefing with the regional director of "Sushi Master" Yana Volkova.

Yana is responsible for restaurants in Usinsk, Yalutorovsk and Zavodoukovsk, Sverdlovsk region, Ekaterinburg, Rostov, Sochi, Maikop and St. Petersburg.

At the meeting, Yana will talk about how points of sale are managed within the region and how the work of branch directors and store managers is monitored.

Be sure to come and learn first-hand about the dynamics of restaurants!

Link: https://youtu.be/O7-p4XT03qg.
Other news
LIMITED OFFER IN HONOR OF ALEX YANOWSKY'S BIRTHDAY 10 DAYS TOTALLY From May 8 to May 18, 2021 inclus...
HOORAY!!!!!! On the occasion of Alex Yanowsky's Birthday on May 5, It was decided to extend the terms and con...
Millionaires Club meeting! April 29th Moscow Moscow Golf Club. Meeting of Millionaires Club ...
FOLLOW
THE
MASTER