UNICORN
News
Briefing with Irina Maltseva and Smartass representatives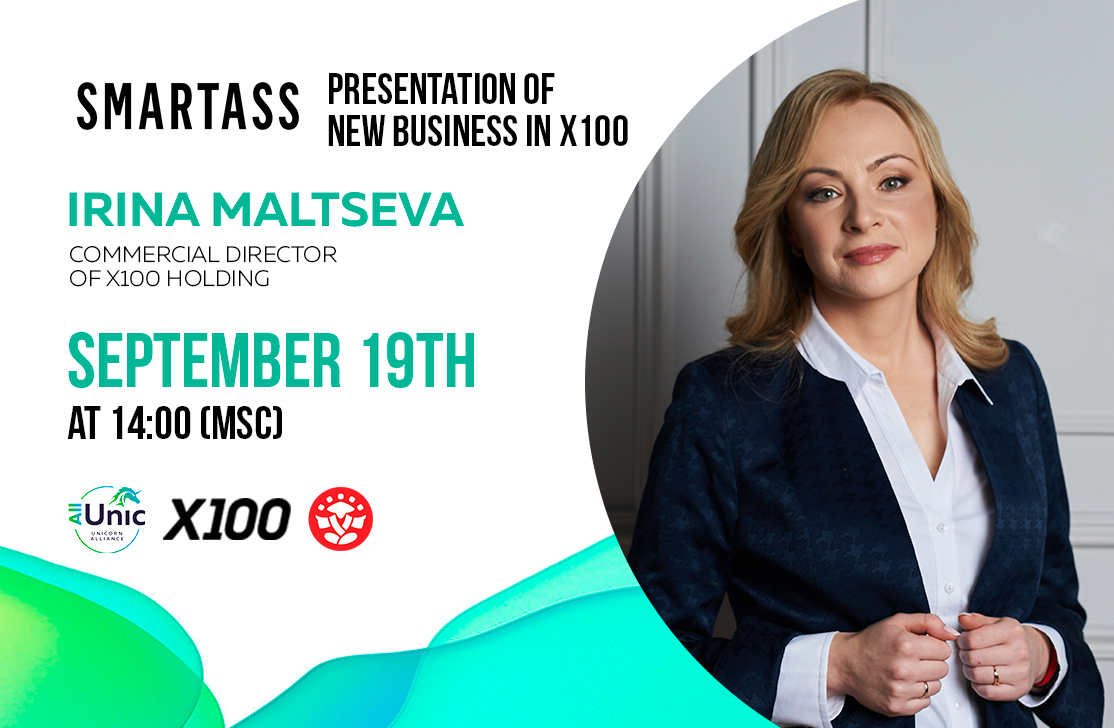 Warning!

This Saturday, September 19, at 14:00 MSK presentation will take place... No, stop. Such news requires more solemnity!

We have been negotiating for a long time, solving legal issues, working on nuances. And now, we can proudly declare:

This Saturday we will present you the new business of X100 holding:

Network of the first boutique fitness clubs

SMARTASS Sportclub

This business is not only a unique format, it is also a very creative approach, as we love!

You will learn about the mission, idea, development strategies and financial attractiveness of this business from our leaders:

Irina Maltseva - X100 Commercial Director

и

Ekaterina Kuzmenko

Ideal inspirer and co-founder of Smartass

And once again, time and date: September 19, 14:00 MSC

Do not be late, do not miss the opportunity!

See you later!
Other news
New Promo for Business Consultants - TOP Sellers! Dear friends, good day! In this news, we would like to i...
Dear partners! Every day we try to make the investment conditions even more attractive, and our lots - even m...
Unforgettable experiences, team vacations, fascinating acquaintances, communication with leaders, fresh ideas and insigh...