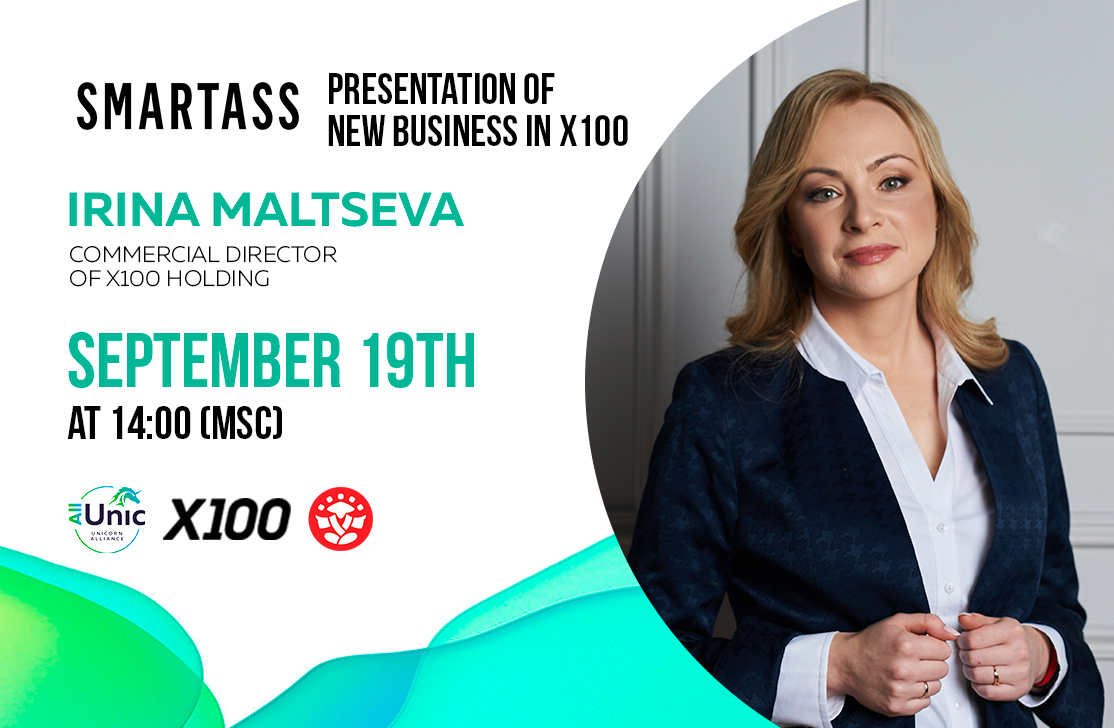 Briefing with Irina Maltseva and Smartass representatives
Warning!

This Saturday, September 19, at 14:00 MSK presentation will take place... No, stop. Such news requires more solemnity!

We have been negotiating for a long time, solving legal issues, working on nuances. And now, we can proudly declare:

This Saturday we will present you the new business of X100 holding:

Network of the first boutique fitness clubs

SMARTASS Sportclub

This business is not only a unique format, it is also a very creative approach, as we love!

You will learn about the mission, idea, development strategies and financial attractiveness of this business from our leaders:

Irina Maltseva - X100 Commercial Director

и

Ekaterina Kuzmenko

Ideal inspirer and co-founder of Smartass

And once again, time and date: September 19, 14:00 MSC

Do not be late, do not miss the opportunity!

See you later!
Other news
LIMITED OFFER IN HONOR OF ALEX YANOWSKY'S BIRTHDAY 10 DAYS TOTALLY From May 8 to May 18, 2021 inclus...
HOORAY!!!!!! On the occasion of Alex Yanowsky's Birthday on May 5, It was decided to extend the terms and con...
Millionaires Club meeting! April 29th Moscow Moscow Golf Club. Meeting of Millionaires Club ...
FOLLOW
THE
MASTER