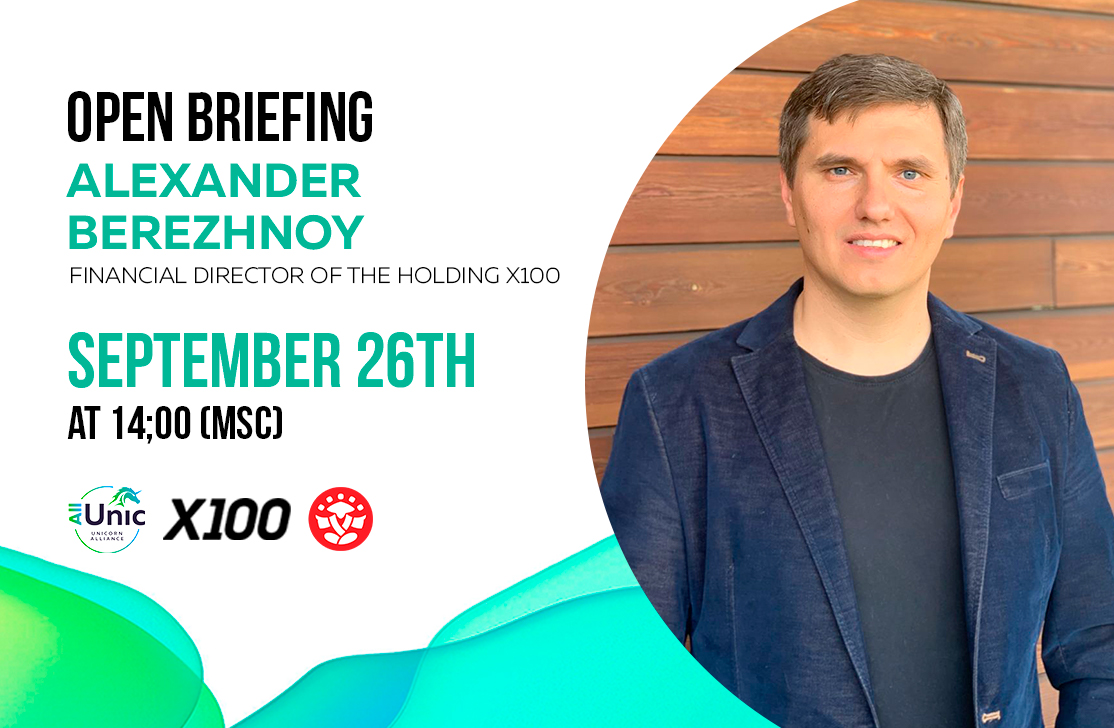 Briefing with Alexander Berezhny
Management franchise - know-how of Alex Yanovsky.

This is a unique opportunity to buy a franchise and not to participate in the management of this business.

So how is this investment product formed and how does the company work with investors after they have purchased a management franchise?

On September 26, at 14:00 Moscow time on Saturday, the X100 Financial Director Alexander Berezhnoy, the person responsible for the happiness of investors in the company, will tell about this and much more.

Do not miss this meeting.

Be sure to come and invite those who will be interested in it.

Other news
LIMITED OFFER IN HONOR OF ALEX YANOWSKY'S BIRTHDAY 10 DAYS TOTALLY From May 8 to May 18, 2021 inclus...
HOORAY!!!!!! On the occasion of Alex Yanowsky's Birthday on May 5, It was decided to extend the terms and con...
Millionaires Club meeting! April 29th Moscow Moscow Golf Club. Meeting of Millionaires Club ...
FOLLOW
THE
MASTER